Lorna's story: Supporting Carers to Have a Life of Their Own
Lorna has been pointed in the right direction and stepped into the next phase of her journey after improving confidence and realising she has a life of her own, thanks to the Carer Support team in Tayside.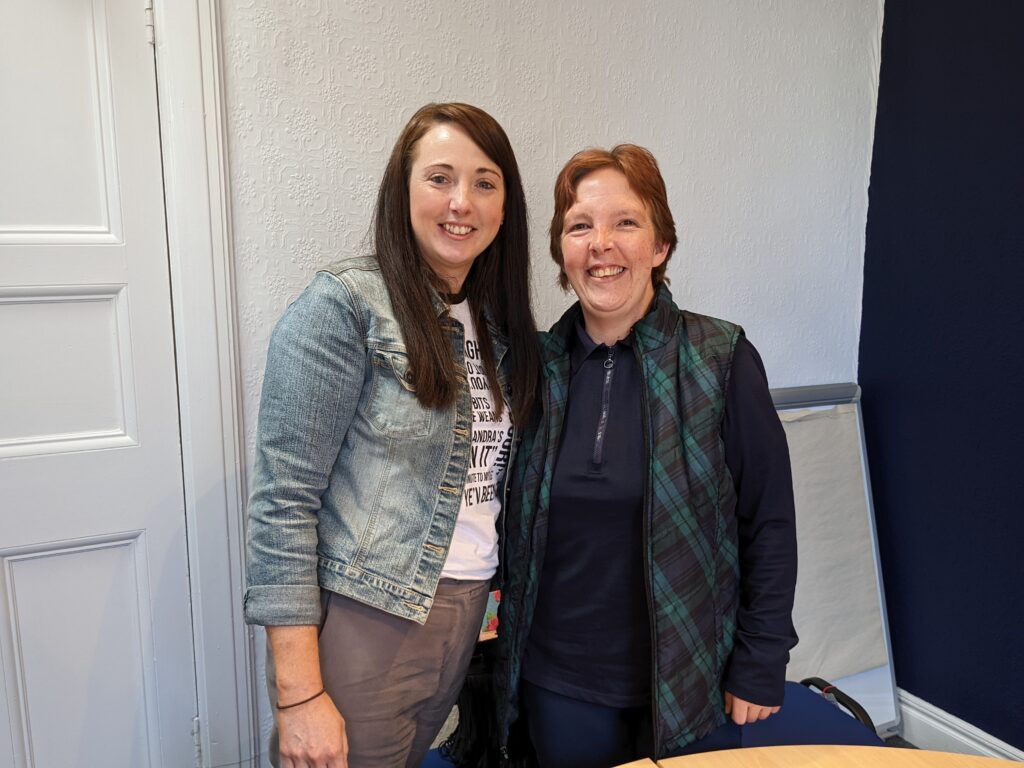 Change Mental Health want to raise awareness of caring, highlight the challenges unpaid carers face and recognise the contribution they make to families and communities across the country. Like many carers, Lorna struggles at times with the challenges she faces regularly and values the support she receives from the Carers Support Team in Tayside.
Over three years ago, Lorna had to quit her job to become a full-time carer for her father – whose health has been rapidly deteriorating. It came to the point in her life where she needed that extra support. After going to the GP, Lorna was referred to Change Mental Health and the Carer Support service in Tayside – which has made her look at things in a "more positive way" – and she quickly realised that the team understood her struggles as a carer. Lorna said that "they knew how they could help and pointed me in the right direction."
Lorna is supported by Lyndsay at Change Mental Health, and believes that their first meeting was "the easiest transition". Lyndsay is "a pillar of strength" according to Lorna and supports her when attending meetings with social workers or service providers relating to her dad.
Lorna sometimes lacks confidence and self-belief and struggles to articulate details, especially when she's going through a turbulent time. Lorna believes this is down to her "good days and bad days" but knows with Change Mental Health and Lyndsay by her side, she is being provided with information and links for the next step in her journey as a carer.
---
"It's always handy to know when Lyndsay is there because, again, I've got my own health problems and retaining information is the difficult part for me when you're going through the meetings. I've had several meetings when I've needed notes taken and that's one I really, really appreciated when Lyndsay was there for me."
---
For Lyndsay, it's about getting Lorna to let it all out and speak about a situation at the time, before encouraging her to take a breath and talk through what can be done to remedy that situation. Lorna knows she has always got someone at the end of the phone or at the click of a button for a chat.
"And I think with any carer, it's about trying to have a laugh. Go away from it for a minute and just remind Lorna that she's got this really tiring role being a carer along with everything else in life. She's allowed to have her own life and not feel guilty about it.
"We try to make it not appear like you have an hour appointment every week, that's the important thing. I just feel like I don't get the best out of my carers if I'm like that. It's person-centred, what you need at that time."
But Lorna says that "laughter and positivity takes the pressures and stresses away."
---
"That's the great thing about Lyndsay: she's so funny. Humour is a great distraction, I find. The caring role has taken that away. Because caring is such a serious role, I've forgotten what humour is. I'm starting to see my personality grow or materialise through the humour."
---
Lorna's passion is animals and particularly horses. Wanting to learn more about the topic, Lyndsay encouraged Lorna to apply for college and helped her shake off doubts that she might be too old for education. Weekly chats helped break down those barriers and take that pressure away.
Even though getting accepted and enrolling in college was a massive step for Lorna, she had to withdraw due to the demands of travelling and the caring role. Lorna is thankful that college is saving a place for her, and she was glad to do something she never thought was possible. Lyndsay has helped Lorna focus on the positives and look at the nice things she has ahead of her.
Now it's about striking a balance and focusing on finding that 'me time' to give Lorna a sense of calm and peace away from all the hustle and bustle.
"I'll never forget when I just went for it. I put a post out on social media and got a couple of replies back and there we go. A woman offered me to take her horse out, we went on adventures through the countryside and it really helped me. I don't think I would have came to that if I didn't have the support to be that brave."
Lorna has "so much to thank" Lyndsay for and regularly acknowledges the support she has received from Carers' Support.
"The best thing about Change Mental Health and Carers' Support is the endless possibilities of support, the connections, the links they can provide you with. This place has been a godsend, it really has. As a carer, you feel alone – you really do.
"But with Change Mental Health, I don't feel as alone as what I did before. They're that listening service; that support network. It's a place I wish more carers knew about. I remember when I was a quiet, silent person who took a lot of knockbacks. Now, I see myself as a flower – I'm slowly growing and hopefully soon I'll flourish."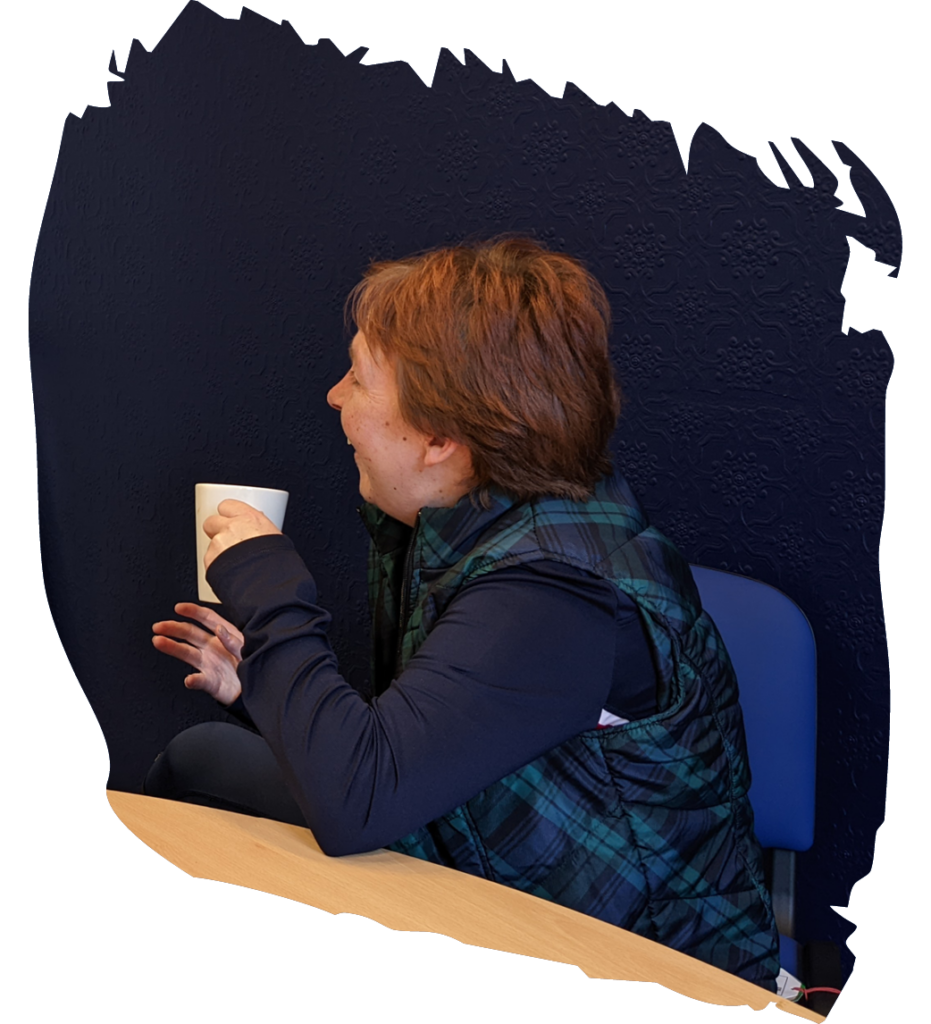 Our Advice and Support Service is open Monday to Friday, 10 am to 4 pm, where advisers can signpost you to local support that most fits your needs, including our own Change Mental Health services. We offer initial advice on money worries and help to deal with emergencies.
Contact 0808 8010 515, email us at advice@changemh.org or fill out the enquiry form on the Advice and Support Service page.