Signature Project in Edinburgh benefits from Foundation Scotland funding
Our Signature Project, supporting people with PTSD, will help more people in Edinburgh in need of one-to-one and group peer support.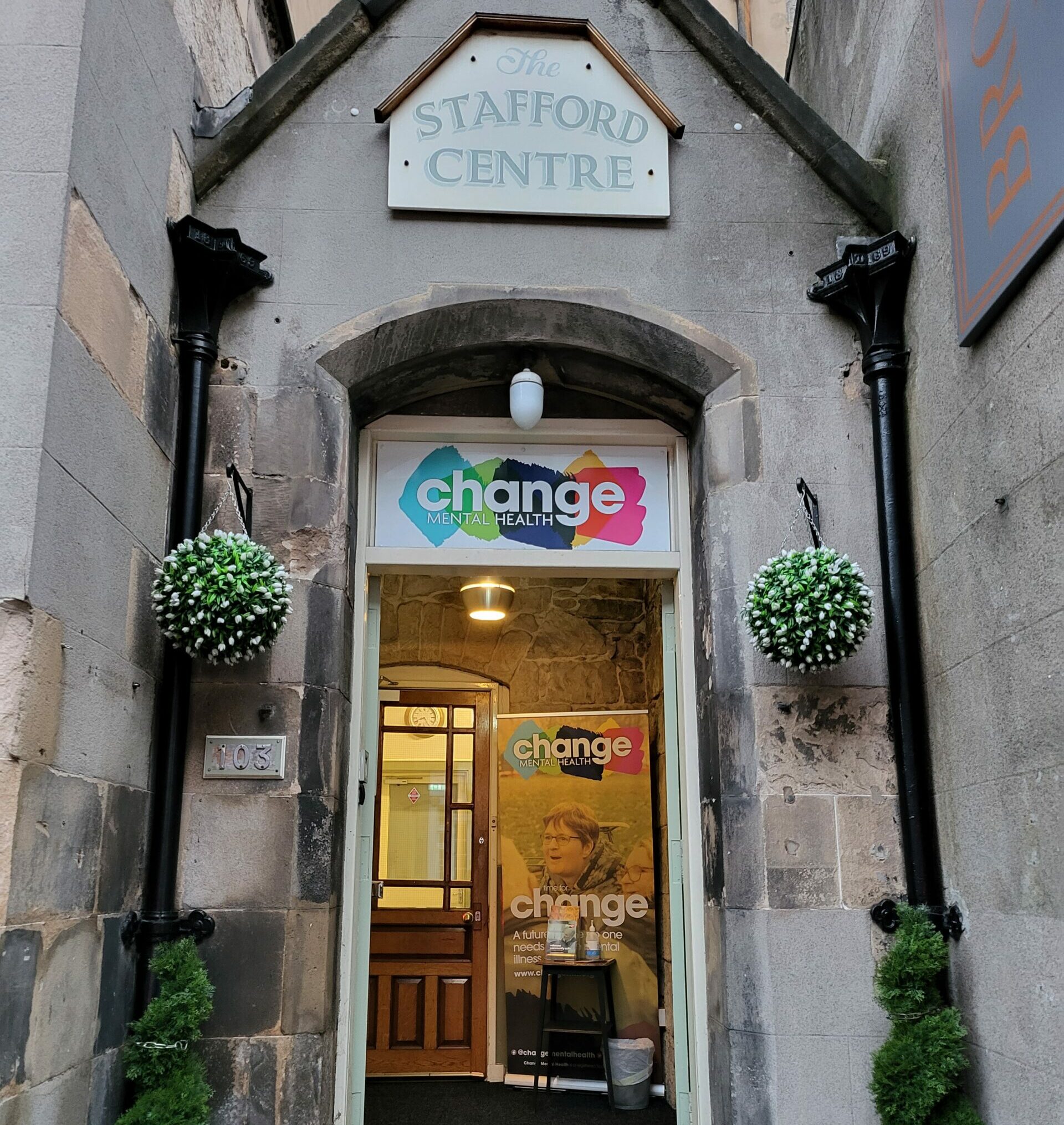 Our community resource hub, Stafford Centre, in the centre of Edinburgh has been awarded vital funds to continue developing our Signature Project service in Edinburgh, support that provides a safe space for men experiencing Post-Traumatic Stress Disorder (PTSD).
Through the R25 fund administered by Foundation Scotland, the Signature Project will support more people with PTSD in Edinburgh. The service is open to those who identify as male aged 16 and over who experience symptoms of PTSD. Men can self-refer into the service and 94% of men currently supported by the service have complex issues that are compounded by PTSD, including neurodiversity, homelessness or substance abuse.
Support that takes place through the Signature Project to help men with PTSD includes one-to-one sessions, peer support groups, access to wider activities and accompaniment.
One-to-one sessions include outlining goals that will help people regain structure, momentum and meaning in their lives, which can include volunteering or becoming more active. Having access to wider activities within Edinburgh can enable people to build a routine that builds confidence, introduces them to new networks and new hobbies.
Peer groups are arranged by volunteers with lived experience of PTSD and topics are devised and agreed by peer group attendees, which include relationships, self-care and coping strategies. As an aside, men can be accompanied to attend new environments and explore new resources.
Michele Mason, Area Manager for Edinburgh at Change Mental Health, said:
"We are delighted to receive this crucial funding from the R25 fund by Foundation Scotland, which will enable us to support more people through one-to-one and peer group support.
"Signature Project is designed to help people free from judgement in a person-centred and non-clinical way. At the Stafford Centre, we always create a safe space for people to express their thoughts and feelings – and it's no different for when we support men through the Signature Project.
"One person summed up The Signature Project as 'connection, communication, honesty,' which really encapsulates the work we do. We will continue to provide the support people need, the way they need it and in a way which works best for them."
Michele
Initially starting as a pilot project, The Signature Project has exhibited huge success in supporting people with PTSD.
Antony, who has benefited from the Signature Project, said:
"I feel in a way that the peer support group has been a huge support for me. I feel like I have less of a need for one-to-one support because I'm finding, at this point now in my journey, much more energy and positivity from my engagement with Change Mental Health that's allowing me to experience myself in a new way."
Change Mental Health services in Edinburgh are based in the Stafford Centre, a community hub helping people to manage their mental health, gain greater self-confidence and reconnect with their community. The drop-in resource offers a range of activities and facilities to support better wellbeing, including a garden, music room, creative arts space, walking group, woodworking and glassmaking workshops, Tai Chi, and more.
It is also home to the Veterans' Community Café: set up to help veterans isolated due to mental health issues and to address loneliness through contact with other veterans. It is run by veterans, for veterans, and offers peer support.
The award from the R25 Fund administered by Foundation Scotland includes money to upgrade the Stafford Centre to make the space even more safe and comfortable for people accessing the community drop-in resource.