What's your Breathing Space?
On National Breathing Space Day, our team is reflecting on our breathing space and happy place with a quick video on the things we like doing for our mental health and wellbeing.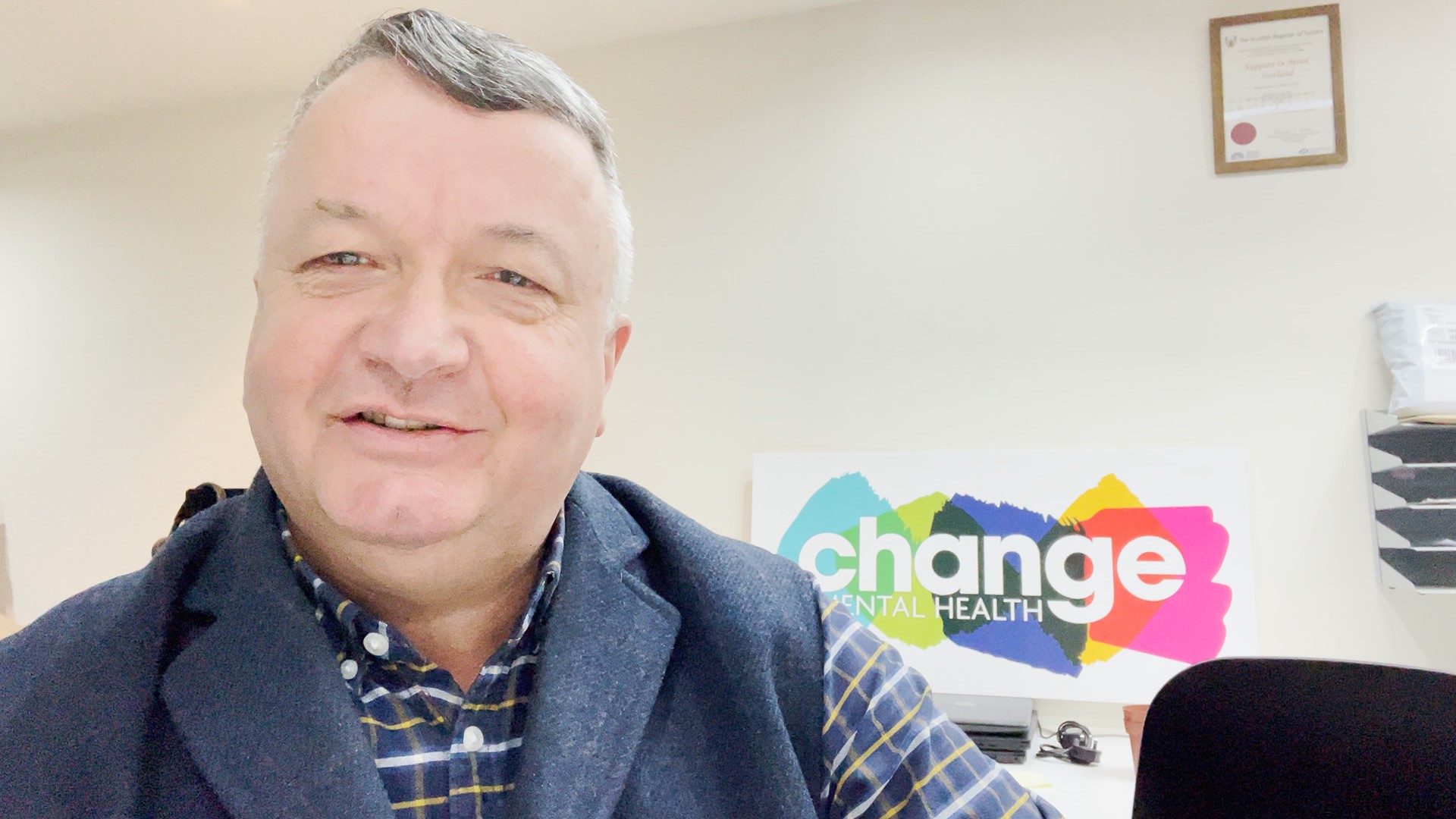 What's your Breathing Space? It could be exploring the countryside during all the different seasons, or it could be doing exercise classes and long running. We've teamed up with NHS24 Breathing Space on National Breathing Space Day (1st February) to get our phone cameras out and encourage others to open up when we're feeling down.
The team at Change Mental Health have shared their breathing space in a two minute video from staff across the organisation. Watch our video below:
Breathing Space is a free and confidential service for anyone in Scotland over the age of 16 experiencing low mood, depression or anxiety. It's available in times of difficulty to provide a safe and supportive space by listening, offering advice and providing information. The service empowers people to have the resources to recover.
Change Mental Health celebrated 50 years of providing support for people's mental health by coinciding with the launch of the 50th Take Some Breathing Space bench in October 2022. The 50th bench was installed at our Gatehouse service in Golspie, which provides a space to sit and take some breathing space with a bit of time out for oneself or listening and talking to others.
Nick Ward, CEO of Change Mental Health, who features in our video, said:
"Everyone has mental health, and just like our physical health, we can all become unwell. When we are struggling we need to look after ourselves. Breathing Space provides a vital way of looking after yourself. It provides a service where you can just call up and talk through with your problems, help get things off your mind and literally create that space for you to start to think and feel differently. On National Breathing Space Day we should all take the opportunity to chat, take a moment and breathe."
Breathing Space can be contacted through 0800 83 85 87 or www.breathingspace.scot. The team at NHS24 Breathing Space created their own video for Breathing Space Day, working with a range of partners who each reflected on their breathing space.
"Looking after our mental health and wellbeing is as important as looking after our physical health. That message is especially relevant now, given the continuing challenges which we all face in relation to the COVID-19 pandemic and cost of living crisis."
– Kevin Stewart, Minister for Mental Wellbeing and Social Care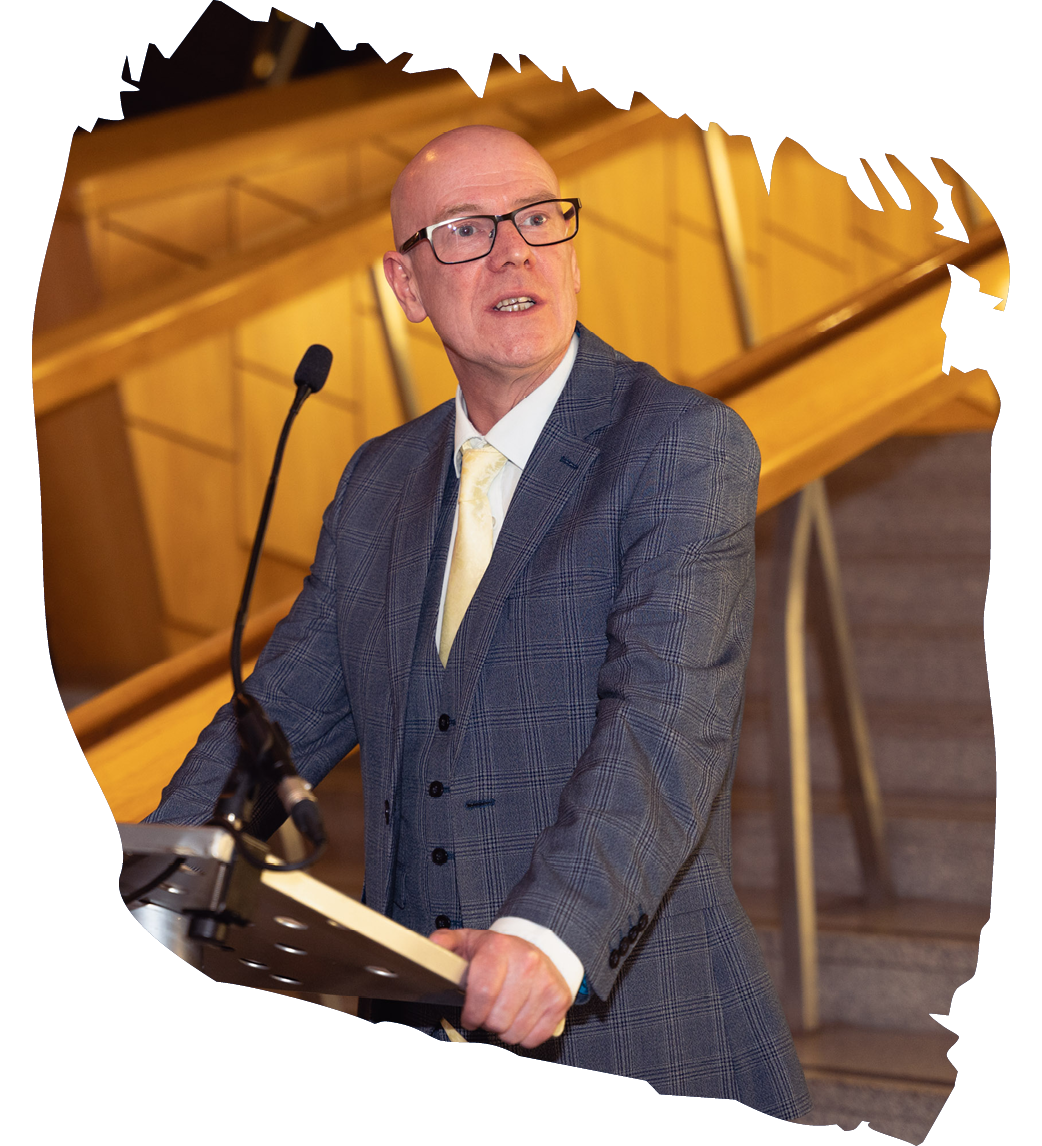 Minister for Mental Wellbeing and Social Care, Kevin Stewart, said:
"Breathing Space is a free service providing vital out-of-hours support to people across Scotland who are feeling low, stressed, or anxious. I am pleased to highlight the help available and to support Breathing Space Day.
"I would urge anyone who is experiencing low mood, anxiety or distress in their lives to get in touch with Breathing Space or to look at the range of helpful advice on the website."
Tony McLaren, National Coordinator of Breathing Space, said
"We are all finding our way in uncertain times right now. If you are struggling to find your own breathing space, please don't hide behind 'fine'.
"Our team are here for you and you can lift the phone or contact us on webchat to open up. Our advisors at Breathing Space are available in the evenings and at the weekends on 0800 83 85 87 or through web chat, to listen and offer information and advice."