Mental health in Scottish farming
92% of farmers under the age of 40 suggest poor mental health is the biggest hidden problem facing farmers today.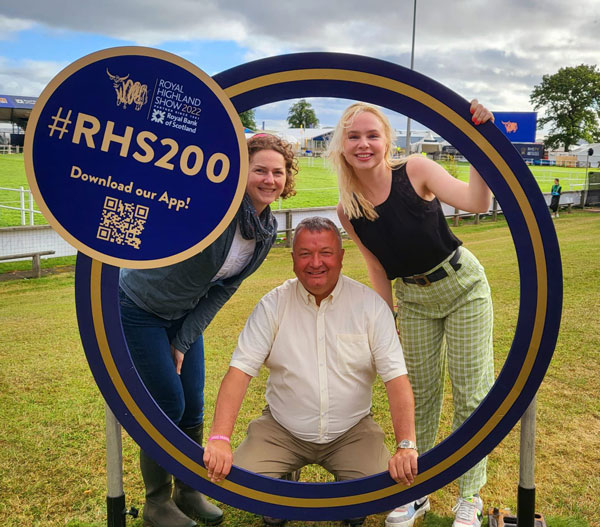 We were proud to be at the Royal Highland Show this year to promote positive mental health and wellbeing among the farming community.
With around 190,000 visitors annually, it is regarded as one of Europe's largest agribusiness shows and a great chance to reduce the stigma that surrounds mental health.
Mental health issues among farmers and agricultural workers are a growing concern in rural communities. The recent RABI Big Farming Survey revealed that 36% of the farming community in the UK are 'probably' or 'possibly' depressed and sadly, the stigma around mental health often prevents those who need help from seeking it.
Change Mental Health work in three key ways to promote rural wellbeing: informing policy, making connections with rural groups and providing training to share best practice.
The National Rural Mental Health Forum is a strong dedicated network of over 225 organisations from third, private and public sectors, with an outreach of over 500,000 people in rural Scotland. The Forum work to influence and inform policy-makers to channel resources in ways that bring positive change through a network of rural organisations across Scotland.
Rural Community Engagement Project provide community outreach to people adversely impacted by poor mental health, offering support by linking people to services in their area based on their needs and lived experiences.
Rural Connections provides fully funded introductory mental health awareness training to rural organisations and businesses with less than 50 staff members. In addition, the project aims to support businesses to implement and strengthen workplace wellbeing policies/activity.
We believe it is everyone's business to tackle mental health. Thank you to each and every person who came by our stall at the Royal Highland Show to help us promote our work and support rural wellbeing in Scotland.