Euan's story: Changing people's lives in the community
Euan is our Locality Manager in Dumfries and became encouraged to work in mental health through lived experience and wanting to make a difference to people's lives in the community.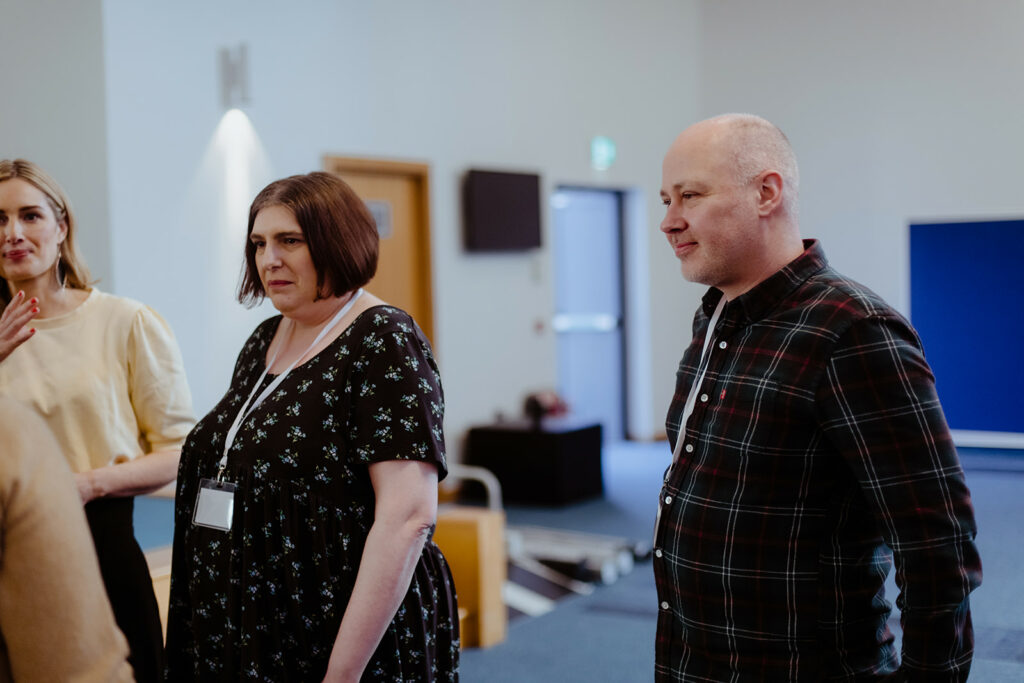 It was 2002: Euan worked for the water board in Blantyre. Driving to work one morning, he was involved in a multiple car pile-up on the motorway. Thankfully Euan wasn't physically injured and didn't think anything of the thoughts that were running through his head.
A few weeks later, Euan was about to leave for work early one morning but couldn't get past the front door. He broke down in tears, unable to process the emotions running through his head and decided to go and see his GP. He was immediately prescribed antidepressant medication, the doctor failing to explore why Euan felt the way he did. Euan thought he might be suffering from Post-Traumatic Stress Disorder (PTSD) after doing some research on the condition.
"The service I received at the doctors was rubbish. I spoke to other people, friends and whatnot, and it turned out that many others had experienced the same."
This is when Euan became interested in mental health. Not only did he receive inadequate support from his local doctor, he received poor support from his employer as he experienced depression. Euan was subsequently paid off and decided to become a Support Worker in 2003, which led to him subsequently training as a mental health nurse.
Euan has now worked in the mental health sector for 20 years. His experience is more community-based, which made him most appropriate to manage Change Mental Health's services at Kaleidoscope in Dumfries and Annan and be a part of that operation for the last seven years. It has made him proud to work in an inclusive and safe environment to ensure a better quality of life for people affected by mental illness.
"I love what we do here and couldn't see myself doing anything different. If we are able to offer support at the start before the condition worsens, we are doing what we are paid to do. That's what matters at the end of the day and if I had support like that 20 years ago, I'd have been different.
"There's lots of laughter downstairs at Kaleidoscope today. We have new people in and everyone is really including them in what they're doing. They're planning events and new activities they can all participate in. The peer support that people get is fantastic."
Euan hasn't been shy in expressing to his colleagues that working at Change Mental Health is the best job he's ever had.
"Bottom to top, how we manage staff, it's a relaxed atmosphere. People working here understand how to work with people, whether it's their colleagues or people we support, and it really comes across. We put ourselves in their position and support people to make informed choices. We do what's appropriate for them – it can really change a person's life."
Euan is a Locality Manager at Change Mental Health's resource centres in the east of Dumfries and Galloway.
Our Advice and Support Service is open Monday to Friday, 10 am to 4 pm, where advisers can signpost you to local support that most fits your needs, including our own Change Mental Health services. We offer initial advice on money worries and help to deal with emergencies.
Contact 0808 8010 515, email us at advice@changemh.org or fill out the enquiry form on the Advice and Support Service page.