National Rural Mental Health Forum
A strong dedicated network driving change to enable rural people to be open about their mental health
The National Rural Mental Health Forum is a strong dedicated network of over 230 organisations from third, private and public sectors, with an outreach to over 500,000 people in rural Scotland.
The Forum drives change to enable rural people to be open about their mental health. It creates a solid evidence base for what works to improve people's lives and develops a programme to influence policy makers to channel resources in ways that bring positive change through a network of rural organisations across Scotland.
It's everyone's business to tackle mental health. This is why the Forum features as an action point in Scottish Government's Mental Health Strategy (2017 – 2027).
The Forum delivers regular seminars in partnership with guest speakers from organisations part of the network to speak about key topics and issues related to mental health and wellbeing in rural Scotland.
People in rural Scotland are likely to experience depression, suicidal thoughts and feeling, self-harming behaviour and anxiety – no matter their age, gender or location. They might become isolated, worsened by remoteness, stigma and fear.
There needs to be connection before a mental health crisis occurs, preferably in a low-level, local and non-clinical setting with shorter waiting times and mobile outreach to all parts of Scotland, which is crucial to prevention.
Next events
Wednesday 27th of September 2023, 11am to 1pm
We will be joined by Angus Leigh, Angela Nisbet & Keith McWhinnie from the Scottish Government for a seminar to co-develop their Land and Agriculture Just Transition plan. Gathering the views of those affected by the transition, including rural and remote communities and stakeholders, is crucial as the plan takes shape.
In 2017, Change Mental Health and the Rural Policy Centre of Scotland's Rural College commissioned a survey into rural mental health. The report came about through a shared need. Both organisations recognised a significant gap in their knowledge: a systematic understanding of how people with mental illness experience their day to day lives across rural Scotland.
There was anecdotal evidence accumulated over years of engaging with service users and from knowledge of specific needs for example within the farming community, but did not have a clear picture across the country. In addressing this knowledge gap, a fundamental driver was that this picture had to be created by those who have firsthand experience of mental ill health, from the islands in the north and west, to the mainland areas in the south and east, from more accessible rural communities through to the very remotest parts.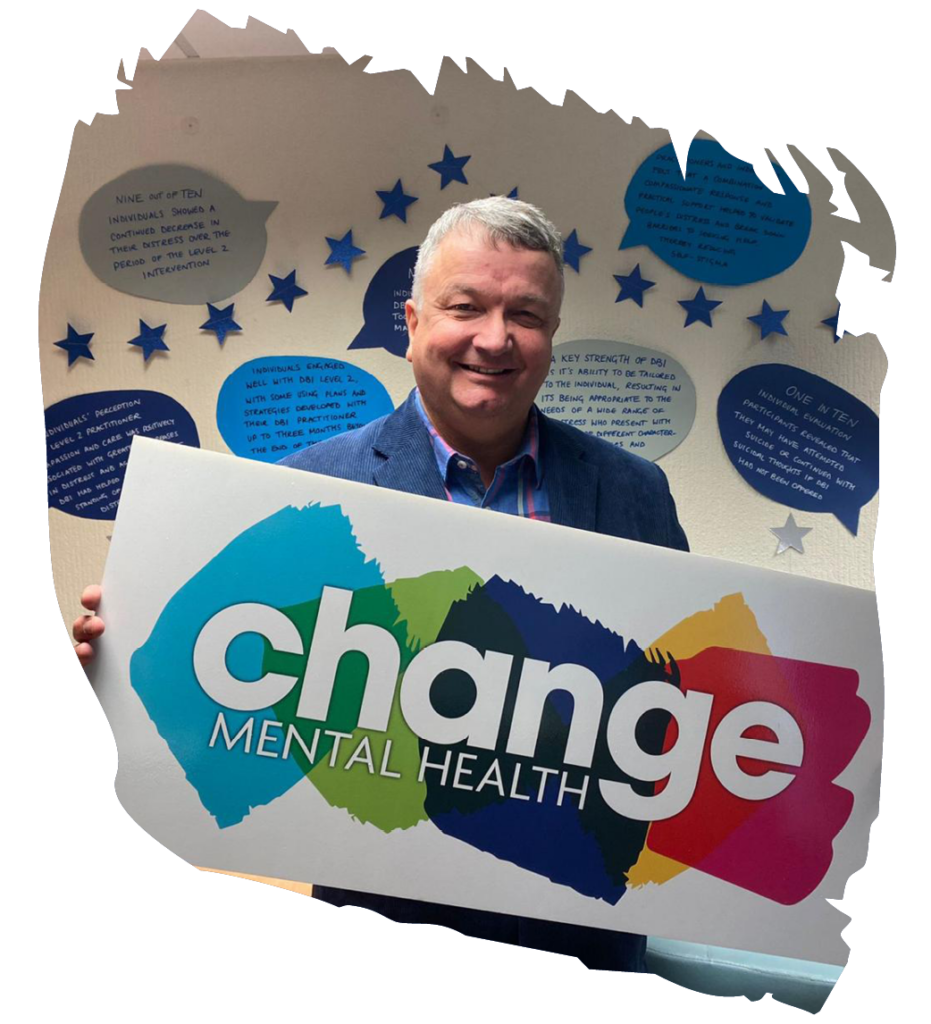 "The National Rural Mental Health Forum is a network for positive change in Scotland. The Forum is a powerful collaboration of third, private and public sector organisations dedicated to improving mental health support in rural Scotland, through building resilience in communities and workplaces, raising awareness and tackling stigma plus furthering research and informing policy.
"It is committed to ensuring people are supported at the earliest opportunity no matter where they live in Scotland, so that no one faces mental illness alone."
Jim Hume,
Director of Public Affairs and Communications
Want to find out more about the National Rural Mental Health Forum?
Contact the Forum team today.
If you are interested in mental health training for rural organisations and want to know when the next Rural Connections mental health training will occur, please contact our Training team. They can give you more information and answer any questions you may have about online or face-to-face training.
Do you have any questions about the support Change Mental Health delivers across communities in Scotland? Contact our Advice and Support Service.